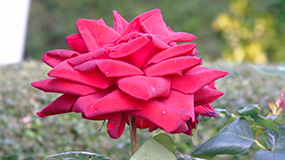 Fronc Landscaping is a new enterprise started in 2014. My company is based in Castlemartyr in East Cork. I have worked for many years in landscaping and tree cutting for two long established business in and about County Cork.
I have expiererence providing landscaping maintenance services to private customers, commercial, industrial and pharmaceutical sites. I am fully qualified and Insured for all aspects of Landscaping and tree care, with services including felling of large trees.
Here at Fronc Landscaping we recognise the importance of Environmental Protection and the preservation of natural resources.
We operate our business responsibly and in accordance with all current guidelines.